Stacking The Shelves is a weekly meme hosted by Tynga's Reviews. In this meme you feature the books you received during that week. If you'd like more information on how to participate, click
here
.
I'm so glad to be back in the book blogging world! I look forward to seeing what everyone has gotten this week. I didn't get a lot myself, but I did get some good ones! :)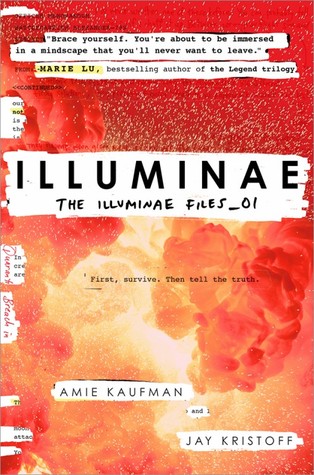 Illuminae by Amie Kaufman and Jay Kristoff
A HUGE thank you to Random House Children's and Knopf Books for Young Readers for approving me on Netgalley for this ARC. I've been extremely excited to read it (you all know how I am about space books) and it is just as great as I thought it would be. A review will be coming in the next week or so.
Goodreads Summary: This morning, Kady thought breaking up with Ezra was the hardest thing she'd have to do.
This afternoon, her planet was invaded.
The year is 2575, and two rival megacorporations are at war over a planet that's little more than an ice-covered speck at the edge of the universe. Too bad nobody thought to warn the people living on it. With enemy fire raining down on them, Kady and Ezra—who are barely even talking to each other—are forced to fight their way onto an evacuating fleet, with an enemy warship in hot pursuit.
But their problems are just getting started. A deadly plague has broken out and is mutating,